New Programme: Literature, Visual Culture and Film Studies MA
We asked Eneken Laanes, Associate Professor of Comparative Literature at Tallinn University, and Andres Kurg, Senior Researcher at the Estonian Academy of Arts to describe their new joint programme.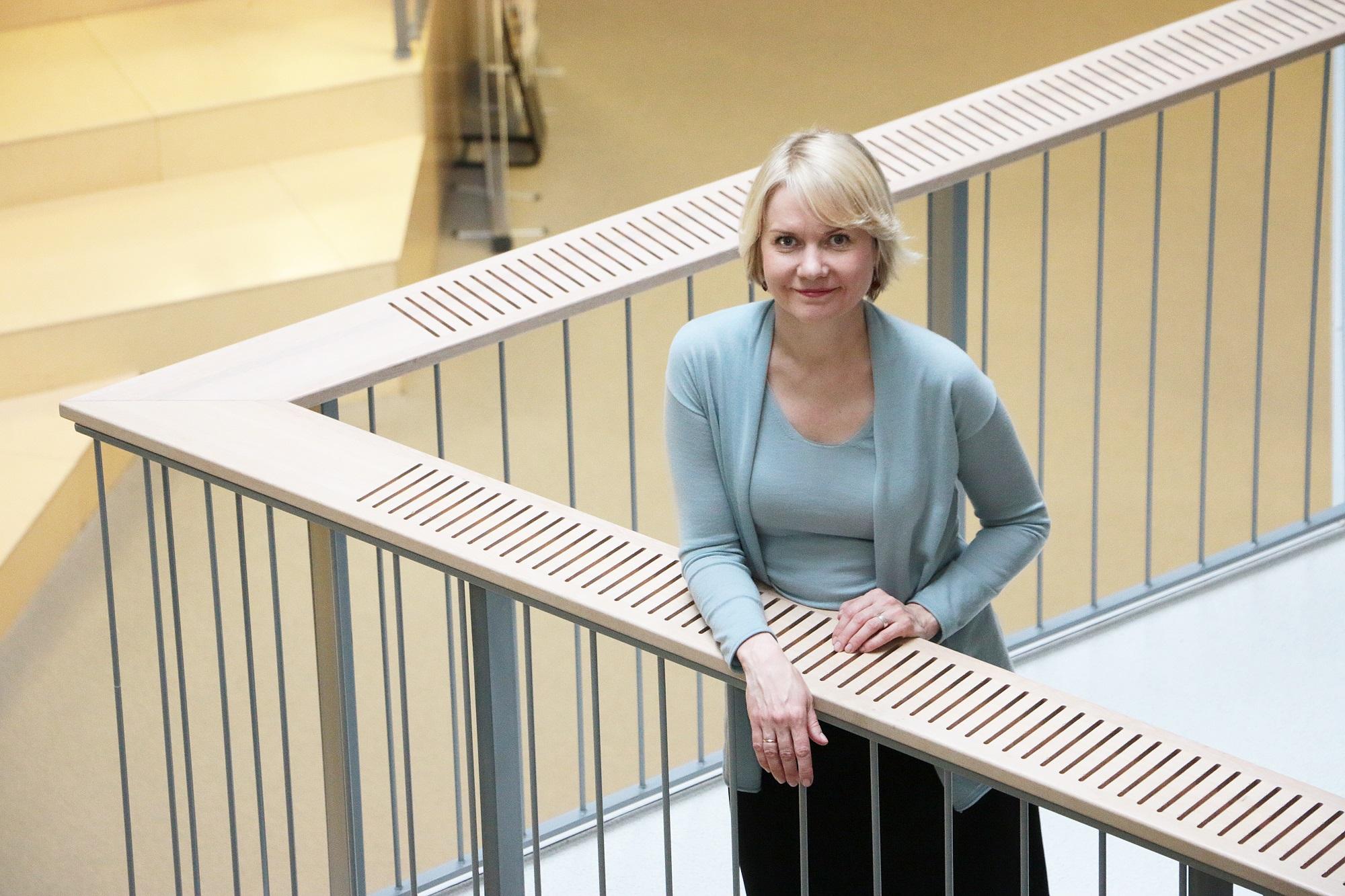 Please describe, what is the Literature, Visual Culture and Film Studies MA programme about?
Andres Kurg: This programme is truly innovative in character, combining literary studies and visual culture studies. Normally divided between different faculties, the study of images and texts growingly requires broad-based cross-disciplinary skills, good knowledge of critical cultural theory and ability to make connections between different fields of research. Images and texts have been strongly associated in the past: we know for example from art history how classical art was for centuries based on mythological and later religious narratives, it is impossible to study iconographic content without the knowledge of biblical texts and so on. But, we are also well aware how in the contemporary world textual and image-based media are always intertwined and work on the viewer/reader simultaneously. So, it is time also for academic programmes to make this leap and stop separating these media in different departments.
How did the programme come about?
Eneken Laanes: In recent years both at Tallinn University and at the Estonian Academy of Arts we have had an increasing number of literature and art history students who have been interested in film and visual culture and written their master's theses on film adaptation or graphic novels. There seems to be an increasing interest among young people in the interaction of various cultural fields of literature, visual culture and film and our programme offers an opportunity to follow this interest in a scholarly context.
Why is Tallinn the right place for this programme?
AK: This is a joint MA programme between the Tallinn University School of Humanities and the Institute of Art History and Visual Culture at the Estonian Academy of Arts. Some of the courses are also offered by the Tallinn University Film, Media, Arts and Communication School. All these institutes are leading centers in Estonia in their own field. The Institute of Art History and Visual Culture of the Estonian Academy of Arts has  offered since the 1990s courses on visual culture and actively theorised this field in Estonian context. It has collaborated in joint seminars with the top international institutes of visual culture (incl. the Clark Art Institute, USA in 2010 and 2012) and its faculty has held research grants dealing with theoretical questions of visual culture and with the visual culture of the the late-Soviet period.
EL: Tallinn University School of Humanities is the leading center of cultural theory in Estonia and many of its research fields include a focus on the interaction of texts and images (cultural memory studies, visual etnography, narratology etc). School of Humanities also has an extensive experience in teaching international master's programmes in which students from many different countries engage in a interdisciplinary study of culture and enrich it with their distinctive cultural backgrounds.
What are some of the ways that this programme is distinctive?
EL: For the practical part of the studies the programme collaborates with major international cultural festivals in Tallinn. The work at the festivals offers the students the opportunity to participate as insiders in the high-level cultural events, meet writers, artists and films makers and perhaps find a path for their future career.
What kind of students with what kind of backgrounds might be interested in this programme?
EL: The programme is open to all students from humanities and social sciences.
What are the practical skills that students acquire during their studies?
AK: I think we should not make a strong separation between theory and practice in the case of this program. In the generally result-oriented model of education, there is a need to create a space for in-depth learning and concentration. This programme aims to do so by taking texts and images seriously and devoting time for close reading and close looking. These are skills we relate to theory, but they are growingly needed for understanding and critically unpacking the world around us. Paraphrasing what Michel Foucault said long time ago and in a different context, this kind of theory does not "express, translate, or serve to apply practice: it is practice." 
What jobs will students go on after they graduate? Academic prospectives?
EL:  We could name a set of specific jobs such as a researcher, cultural critic, journalist, arts administrator, cultural diplomat, but actually our programme offers invaluable general analytical problem solving, writing and presentation skills that open up a much broader range of job opportunities. As a research-based programme, it also prepares its students for their possible studies at the PhD level.