Doctoral dissertation: Many governments around the world have found a dead-end when using e-Government practices
On November 15, 2021 at 16.30 Carlos Ivan Vargas Alvarez del Castillo from the School of Governance, Law and Society will defend the doctoral thesis "Actor-Network Theory as a Theoretical and Methodological Resource for the Analysis of e-Government Projects: The cases of e-Estonia and e-Residency".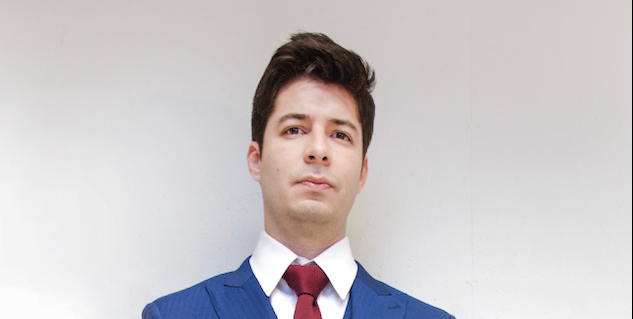 The research of Actor-Network Theory (ANT) as a theoretical and methodological resource for the analysis of e-government projects is focused on providing a possible adaptation of a socio-technical resource to understand e-Government Projects. The research took E-Estonia and E-Residency as study cases. The main objective is to understand an e-Government as a network where humans and technology are essential actors of the creation and evolution of this same network. 
Actor-Network Theory offers a unique approach to understand e-Government, however, it has flaws that are to be considered. As example, the over-complicated terminology that forgets the friendliness towards the readers and especially towards e-Government practitioners and decision makers that would like to use ANT as a resource. Moreover, ANT shows in the research a particular perspective on how technology (Physical and non-physical as a software) and organisations, can be consider as actors involved in the digital development such as key politicians or concrete laws that regulate technology. Also, ANT as methodology provides tools and guidelines in how to obtain information from within the e-Government Projects. This could be potentially useful when the access or availability of information is limited. 
Carlos Ivan Vargas Alvarez del Castillo explains that e-Government in practice had a boom over the last decade. "Governments want to use new technologies to make their processes, operations, and services simpler, more seamless and at the same time reduce their cost. Unfortunately, a considerable amount of tech related projects within government, around the world, had found a dead-end and in some cases failure," he adds. This research focuses on finding the key actors that triggered and sustain digitalization while contributing in the discussion around the theoretical analysis of e-Government.
The origins of the theory used for the research are not entirely new as it has decades of research on it, however, the approach and adaptation to e-Government, can be consider innovative. This new approach aims to consider all parts and all actors as key members that can influence the outcome of an e-Government project in a positive or negative way. The actors can be human actors or can be technological components. Moreover, ANT itself can be used as a guide on how to conduct the data collection. In conclusion, the research based on ANT presents an innovative approach in to how to consider e-Government as a network and how to make this network clear for its analysis while obtaining information from it.
Public defence can be followed in Zoom.
Supervisor is Professor Anu Toots from Tallinn University. Opponents are Professor Mirko Vintar from the University of Ljubljana and Adjunct Professor Katrin M. Nyman-Metcalf from the Tallinn University of Technology.
The doctoral thesis is available in Tallinn University Digital Library ETERA.