First Month of Eurocampus Semester at Tallinn University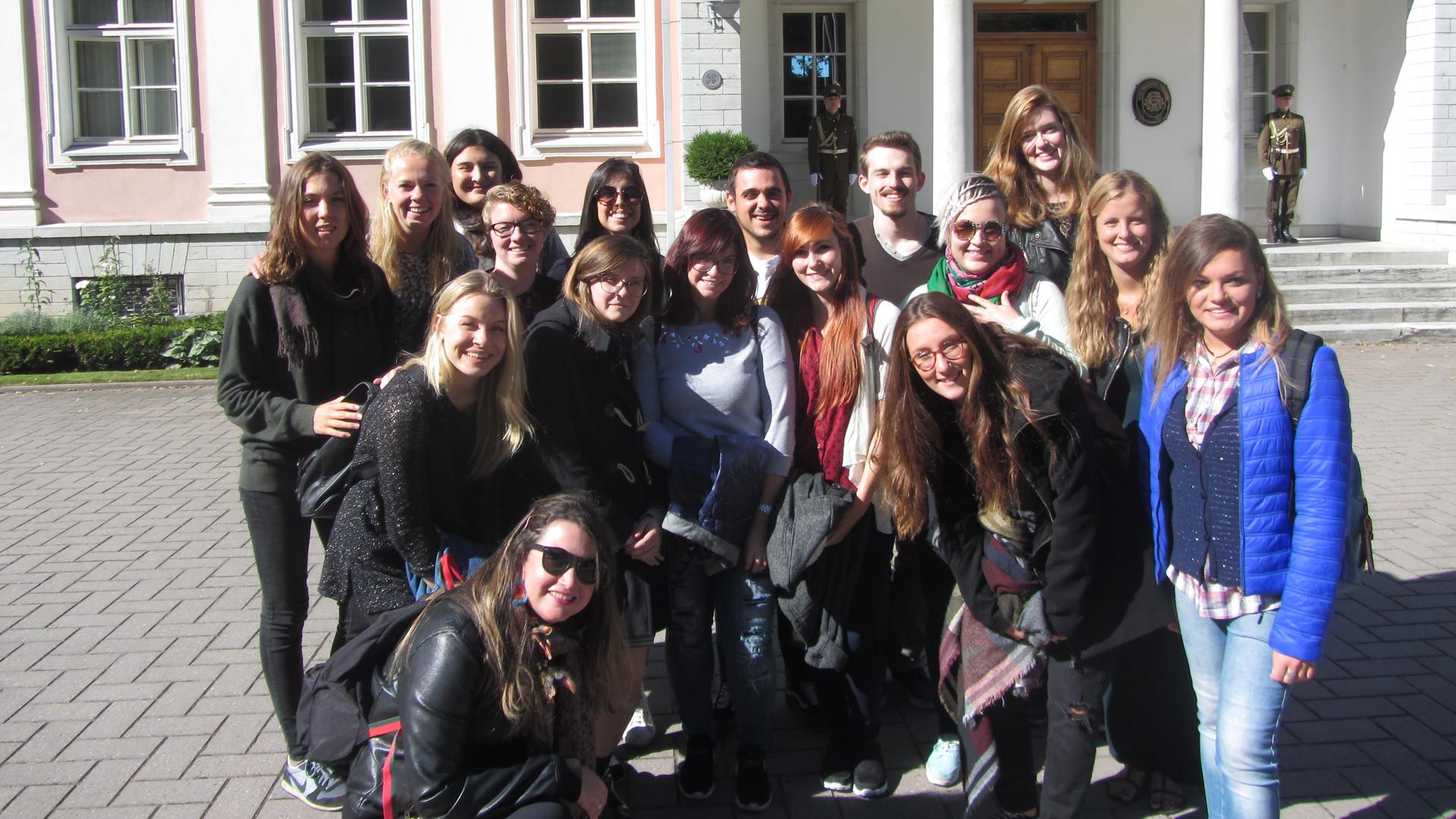 Tallinn University Baltic Film, Media, Arts and Communication School takes part in the teaching and research network European Master in Intercultural Communication (EMICC).
The core of EMICC is the yearly EUROCAMPUS, a four month intensive programme taught by professors for intercultural communication from the network universities, in which up to five students from each partner university can take part. EUROCAMPUS has been held in Jyväskylä (2002), Bayreuth (2003), Brussels (2004), Cambridge (2005), Lisbon (2006), Lugano (2007), Tartu (2008), Lugano (2009), Utrecht (2010), Castellón, Spain (2011), Coimbra, Portugal (2012), Jyväskylä (2013), Paris (2014) and Cambridge (2015).
In January 2016 I introduced how our three master students studying on Communication Management program (with emphasis on the Intercultural Communication field) received EUROCAMPUS experience at Anglia Ruskin University in Cambridge (Great Britain). By today, all three successfully graduated from the programme and received their MAs in Communication Management. The 2016 EUROCAMPUS takes place at the Tallinn University Baltic Film, Media, Arts and Communication School during the current 2016-2017 Autumn semester. Altogether 17 students from different universities enrolled in the Eurocampus Master's program came to Tallinn. Every week they have a new lecturer who teaches them the necessary knowledge and intercultural communication skills. Students learn about intercultural communication theories, consider intercultural communication from the perspective of different academic disciplines, and have a chance to acquire advanced intercultural competencies and skills useful in both professional and social life. EUROCAMPUS is definitely driven by three keywords: superdiversity, mobility and communication. Face-to-face intercultural communication helps students to understand about nowadays complex societies.
What makes students interested in EUROCAMPUS programme? Why do they decide to apply? Read the stories of four students: Emilia Nikkinen, Agostina Giuliani, Lisa Davidson and Annika Sievert.
Text by Prof. Anastassia Zabrodskaja, Head of Communication Management programme, the person in charge of the management of the EMICC program in Tallinn University E-mail: anastassia.zabrodskaja@tlu.ee