Rebeka Rummel's (BFM) Film "Säde" is a Gold Medialist of UNICA
The 80th noncommercial film festival ended on September 10th at Blansko, Czech Republic. 132 films from 25 countries took part. Estonian films were successful this time as well. Rebeka Rummel's film "Säde" won the attention of the jury for its philosophical concept, the percise cinematography and acting. The film won the gold medal in the film student group.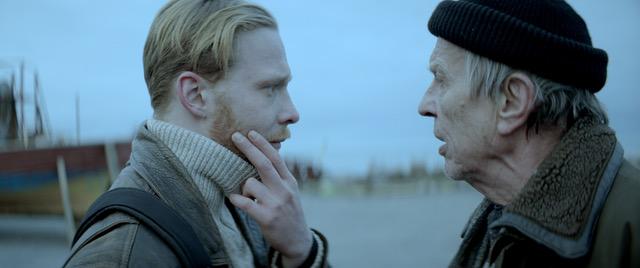 The protagonist Tristan (Pääru Oja) is a single father in his thirties who spent the past few years in prison for causing a house fire which seriously injured his little daughter (Elo-Mirt Oja). On the day of his release and return home he aims to meet his 8-year-old daughter whom he hasn't seen since the accident and ask for her forgiveness. Having arrived in his hometown, Tristan is overcome by fear and guilt as he realises he cannot face the consequences of his wrongdoing. His plan to turn a new page backfires and suddenly he comes to realise that his every move can only worsen things.
Directing: Rebeka Rummel
Screenwriting: Laura Raud
Cinematography: Péter Kollányi
Editing: Moonika Põdersalu
Sound design: Aleksandra Koel
Music: Joonas Alvre
Artist: Freda Purik
Producer: Johanna Maria Paulson
Actors: Pääru Oja, Elo-Mirt Oja, Aleksander Eelmaa
The next UNICA festival will take place in Zeist, Netherlands on August 2019.