BFM's Student Film Winner of the Student-Oscar!
For the first time a student film made by graduate German Golub "My Dear Corpses" has won the toughest competition for film schools - the Student Academy Awards.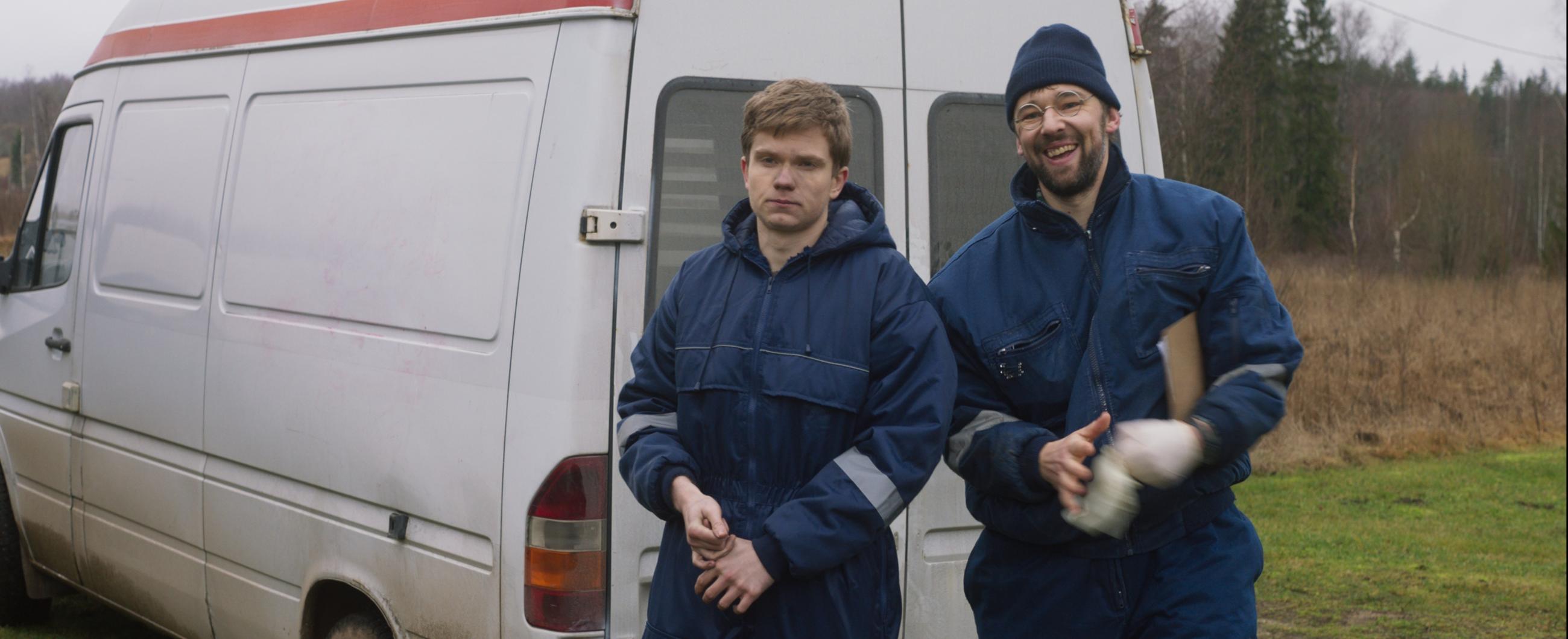 This means that the film is eligible to run for the "big" Oscars. Whether the film will be awarded the gold, silver or bronze medal, is to be announced October 21st.
Graduate of the Film Arts curriculum from this year, German Golub's film "My Dear Corpses" tells a story of a young man named Erki, who all of a sudden loses his home and is forced to become a corpse carrier to take care of his lonely mother.
The director German Golub says the team "is anxious and confused to say the least. It's sure that it is the greatest honor for us and the school to be announced as winners." BFM's Film Arts lecturer Elen Lotman sees the prize as incontestably the highest praise in the world a film school can attain. "I am especially proud that German and his team are the salt of the earth of our Film Arts curriculum. It proves that the education we provide is world class and the recent developments of the curriculum have proved to be successful," adds Lotman.
More than the quality of study of the native film education of BFM, Lotman finds joy in her students. "Congratulations German, Juss, Antero, Sander, Siim, Kaupo and everyone else who committed to the film! And thanks to the teaching staff and Tallinn University, the Estonian Film Institute and the Cultural Endowment for continued support."
The head of the Film Arts curriculum and the head of the arts study area Veiko Vaatmann finds the success of the student film remarkable, a great recognition for both the curriculum itself and the ones who created it: Jüri Sillart and Elen Lotman. "I'm positive that this will inspire both students and teachers and won't be the last and only victory of our dear film family" believes Vaatmann. He emphasizes that the films students are remarkably hardworking - otherwise they wouldn't last a week at this curriculum. "But even among the most hardworking students German's dedication has always been outstanding."
The short film "My Dear Corpses" was supported by Estonian Film Institute, Cultural Endowment of Estonia, Tartu Film Fund. In addition to the students from BFM, students from the Estonian Art Academy and the TU Viljandi Cultural Academy participated in the film.
Student Academy Awards is an international film competition founded in 1972. The best of the best are selected each year internationally. Previous Student Academy Award winners have gone on to win 11 Oscars and have been nominated for 63. 
Golub's and other film students' previous films can be viewed at the streaming platform www.studentfilmmarket.com.