Confirmed keynote speakers of the conference are:
Prof. Bruce Evans, PhD  (UK),


Professor Bruce Evans is Director of Research at the Institute of Optometry and Visiting Professor to City University and Visiting Professor in Optometry to London South Bank University. He is a Fellow (by examination) of the College of Optometrists and holds their higher qualifications of Diploma in Contact Lens Practice and Diploma in Orthoptics. He is a Fellow of the: American Academy of Optometry, European Academy of Optometry, and British Contact Lens Association. His has been involved in over 80 research studies and his main areas of research are binocular vision (orthoptics), children's vision, dyslexia, contact lenses, myopia, optometric referrals, and headaches including migraine. Bruce Evans has supervised over 15 doctorate students, all of whom successfully graduated. He has authored over 240 scientific and professional papers, two books on dyslexia and vision, and five editions of books on binocular vision including the last three editions of the respected textbook, Pickwell's Binocular Vision Anomalies. He has given more than 250 invited lectures and 130 presentations at scientific conferences. Bruce Evans has contributed to several editions of professional guidelines. He is a director of an optometric practice in Brentwood, Essex where he specialises in children's vision, binocular vision anomalies, dyslexia and vision, contact lenses, and myopia control.
For more information visit:
Dr. Kairi Kreegipuu, PhD (EST)
PhD Psychology in University of Tartu, Senior Research Fellow of Experimental Psychology. Kairi Kreegipuu is an experimental psychologist at the University of Tartu (UT) studying perceptual processes, pre-attentional information processes (e.g., mismatch negativity) and their state-dependency. She defended her PhD on movement perception at the University of Tartu (2004, prof. Jüri Allik as supervisor). Her most important studies concern visual pre-attentional information processing, and time perception. She has taught several courses on general psychology, cognitive psychology, experimental psychology and ethics, and has been a visiting professor at University of Latvia and Dalian University of Technology (China).
Kristjan Kask, PhD  (EST)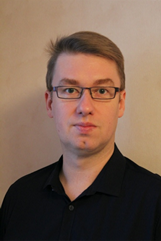 Kristjan Kask has a PhD in forensic psychology from University of Leicester, UK. He is an accredited clinical psychologist specialised on cognitive-behavioural therapy. His research interests are investigative interviewing of child and adult victims and witnesses, and factors influencing eyewitness issues. He has conducted several trainings to police investigators, prosecutors, judges and child protection workers about the principles of investigative interviewing of child victims and witnesses.